Welcome to the sixteenth edition of Armchair Archaeology! In this series we have looked at the famous and the less well-known sites in the Boyne Valley. As restrictions ease and we plan on where to explore once again, let Boyne Valley Tourism take you on a virtual tour of some of our favourite sites.
This afternoon we explore Bective Abbey.
Bective Abbey was founded in 1147 for the Cistercian Order by Murchad O'Maeil- Sheachlainn, King of Meath. It was Ireland's second Cistercian Abbey; a 'daughter house' to nearby Mellifont Abbey in Co. Louth. The Order had been founded to recapture the original simplicity of monastic life; this was reflected in their restrained buildings.
The abbey is located on the banks of the Boyne at an ancient fording point, on a route from the Hill of Tara at the centre of the Boyne Valley to the Tlachtga (Hill of Ward) which marked the eastern border of one of it's early medieval sub-kingdoms.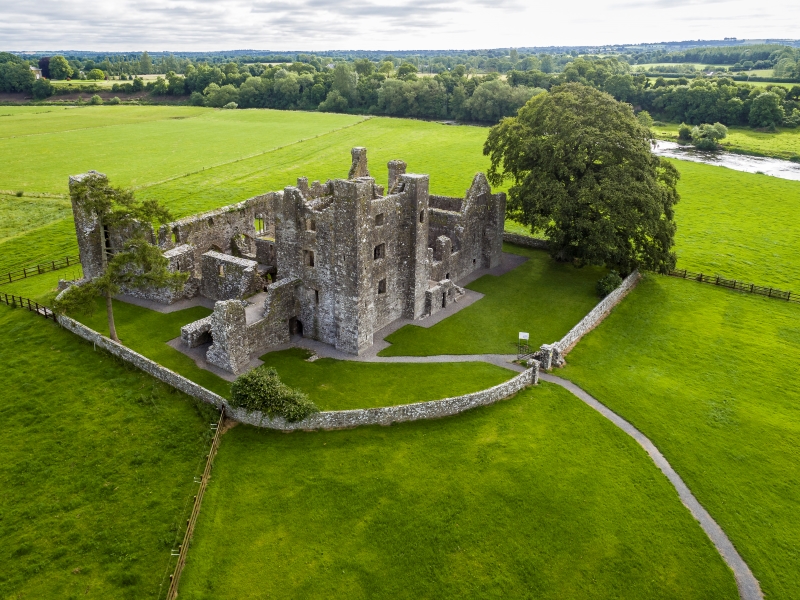 (Photo: Perfect Stills Photography)
Bective became an important monastic settlement. The remains now visible at the Abbey date mainly from the 13th to 15th centuries. They include the church, chapter house and cloister. The cloister ruins are particularly Well-preserved and feature pointed, gothic arches typical of Cistercian architecture.
The abbey became the centre of a famous dispute not long after it was founded. When Hugh de Lacy, who built Trim Castle, was decapitated  in 1186, Durrow, County Offaly, Bective Abbey and St Thomas' Abbey in Dublin both competed to house the remains of the mighty lord (and the potential revenue visitors would pay when paying their respects at his tomb). The body went to Bective while the head went to Dublin! Eventually the pope sent a representative to arbitrate and he ruled in favour of St Thomas' Abbey, so the body was dug up and sent to Dublin.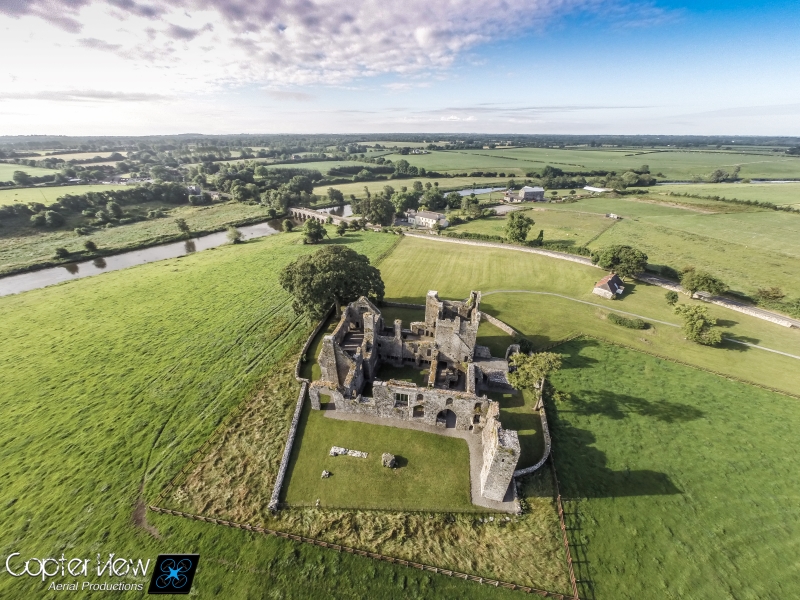 The abbey was suppressed following the dissolution of the Monasteries under King Henry VIII in1543. The lands were then rented, and the monastery began to be used as a fortified house. 
Today, the ruins provide a maze of passageways with dead ends and interrupted staircases, all asking to be explored. Due to its castle-like qualities, the site was also chosen as a location for the 1995 movie 'Braveheart'.
Listen to some wonderful audio on Bective Abbey - part of the Boyne Valley Drive:
Bective Abbey is free to visit and there is a visitor carpark.
Address: Just off the R161, at Ballina, Co. Meath.
For more on the history and archaeology of the abbey, see the video by the National Monuments Service below.
While you are in the area don't forget to visit the nearby towns of Trim or Navan, or pop over to nearby KIlmessan to learn all about nature, bees and honey at Bee-Wise Nature Trail or visit the beautiful Station House Hotel.
Featured Image