The Boyne Valley features not once but twice in Ireland Before You Die's recent  'Top 10 most epic ancient sites in Ireland' list.
"Today, what remains of ancient Ireland is a colourful tapestry of our ancestors, splayed across pastoral settings and coastal cliffs in villages and towns.
Visitors, both local and international, travel far and wide to revel at the grandeur of time far past.
Buildings and sacred sites, early Christian monasteries and burial tombs – these are the most epic ancient sites in Ireland."
Loughcrew Cairns, Co. Meath – the hidden gem burial tomb
Often overshadowed by its famous neighbour, Newgrange, Loughcrew Cairns deserves some kudos for its impressive passage tomb and ancient architecture.
Dating back to 4000 BC, this network of megalithic monuments spreads across a series of hills and tombs. Collectively, they are known as the Slieve na Calliagh, and they make up the highest point in Meath.
More info on Loughcrew Cairns.
Brú na Bóinne, Co. Meath – the poster child for ancient Ireland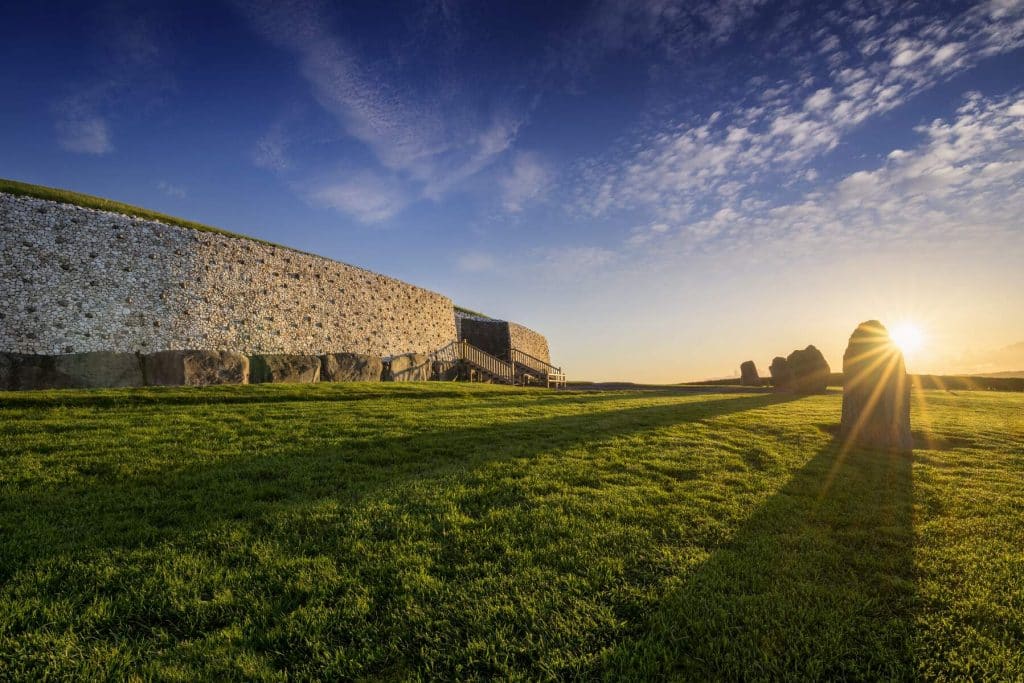 Brú na Bóinne (aka Newgrange) may just be the world's most well-known prehistoric monument, and this comes as no surprise.
Remarkably preserved, this site gives academics, archaeologists, and enthusiasts a rare glimpse of such clarity into the culture and customs of the Neolithic period.
Access to Newgrange is through the visitor centre (cuurently closed). More info on Brú na Bóinne.
For more amazing heriatge sites see the Boyne Valley Drive. 
Full article here.
Featured Image