The Royal Canal has been around for a long time and it is a certainty that none of the people who toiled during its construction would ever have imagined that it would become a fantastic outdoor amenity for people to enjoy. Built over 200 years ago, it would have been inconceivable that this astounding feat of engineering would have a sole purpose of providing a source of recreation to people and today, more than ever, we are so appreciative of having this fantastic route for walking, cycling, boating, fishing and paddling.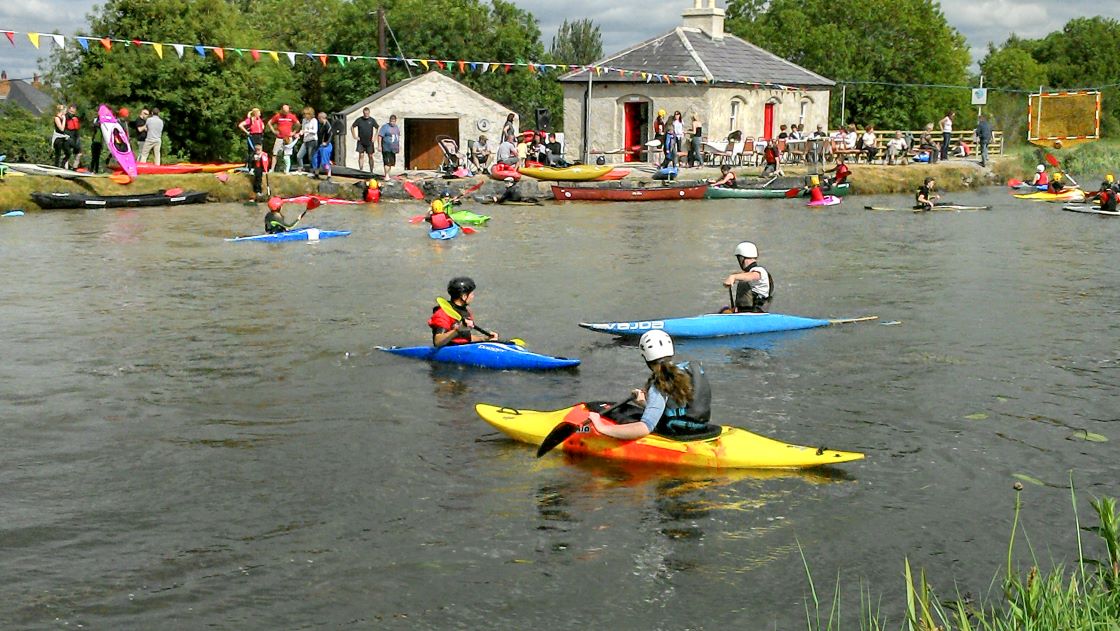 In its latest incarnation, the Royal Canal is now the host of the Royal Canal Greenway which is to be launched on March 24th 2021 after extensive work by Waterways Ireland and the local authorities of Kildare County Council, Meath County Council, Westmeath County Council and Longford County Council. It meanders from Ireland's Ancient East to Ireland's Hidden Heartlands and provides 130km of level towpath from Maynooth, Co Kildare to Cloondara, Co Longford. It passes through the Boyne Valley with access points at Enfield, Longwood and Hill of Down in Co Meath.   
National Famine Way
The National Famine Way shares the route of the Royal Canal Greenway as it passes through the Boyne Valley. It is marked by a Famine Pot in Enfield Village and bronze shoe sculptures at Longwood Harbour and Hill of Down.  Visit nationalfamineway.ie to learn more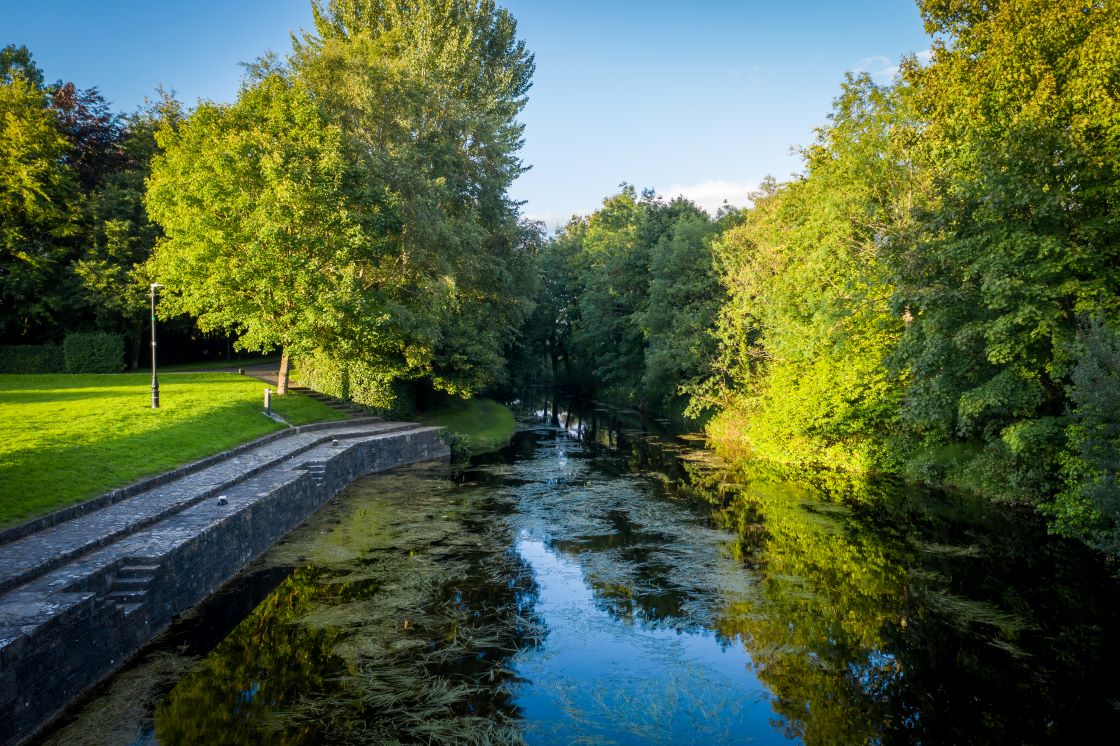 With Enfield easily accessible from the Dublin-Sligo trainline, it makes an ideal starting point for a trip along the Greenway and is home to a number of friendly cafes and shops for stocking up on provisions for your excursion. Journey west toward Longwood, perhaps stopping at Furey's Bar for refreshment along the way, and you will pass the striking structure of Ribbontail Bridge. Just opposite the bridge is a new access lane leading to Longwood village where a number of pubs, takeaways and shops will allow you to refuel as you continue your explorations.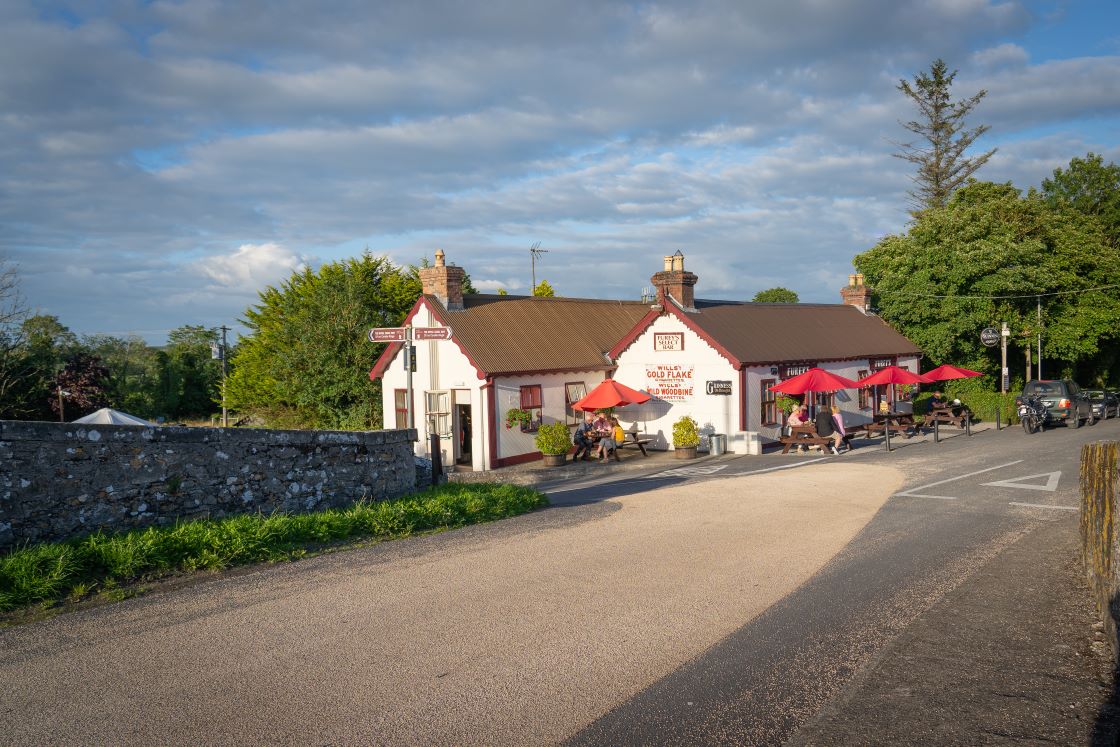 At Longwood Harbour you will see an old lock-keepers cottage which is now home to Ribbontail Paddlers canoe club and a little further west  you can marvel at the Boyne Aqueduct and Viaduct. Constructed during the 1800s, they are astounding examples of engineering. Continue along the trail to Hill of Down where Moran's pub and shop is a great place to grab a coffee or an ice-cream as you continue your travels towards Westmeath. While you're in this area, the nearby Clonard Heritage Trail can be explored to learn more about what was once a centre of education for monastic scholars across Europe.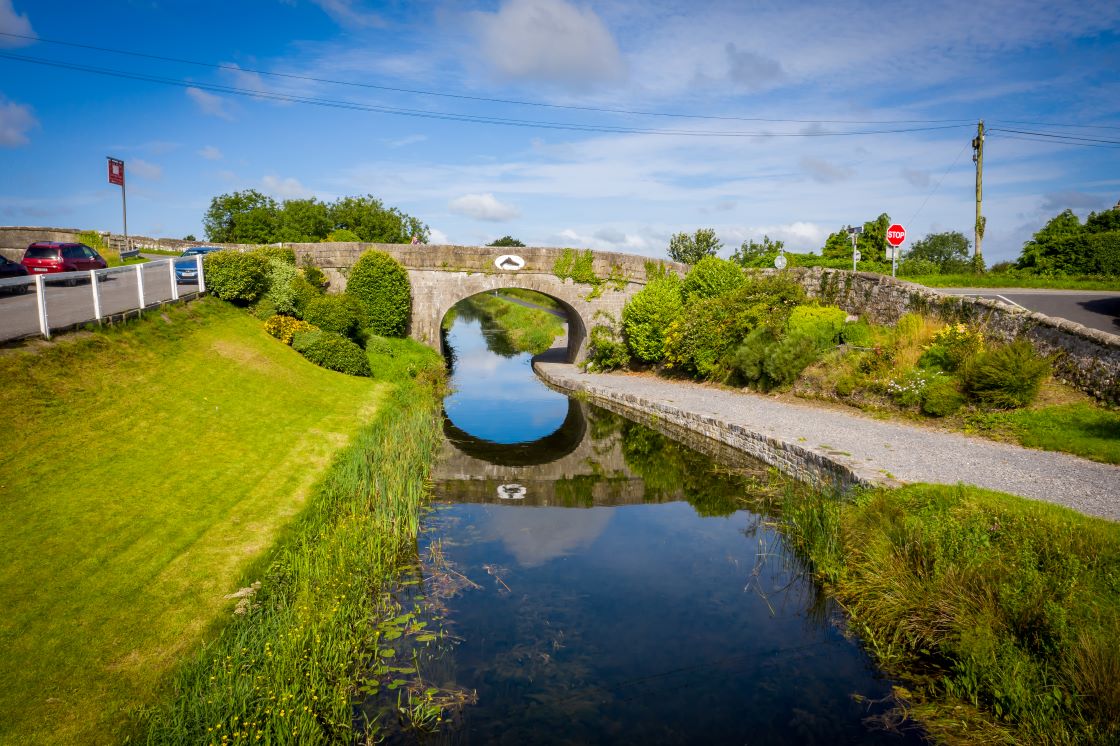 The Royal Canal Greenway is easily accessible from the heritage town of Trim where you can visit the largest Anglo-Norman castle in Ireland and enjoy some beautiful walks along the River Boyne in picturesque surroundings. 
For some holiday inspiration, check out our "Memorable Experiences in Boyne Valley South" and "Rediscover the Great Outdoors" itineraries or visit discoverboynevalley.ie.
For more information on the Royal Canal Greenway visit www.royalcanalgreenway.org 
Featured Image