This year on 7th December 2020, we are beginning the commemoration of the 1500th year's anniversary of the birth of one of Ireland's patron saints, Colmcille.
Discover Boyne Valley would like to explore the saint's connection with this part of the country and particularly the town of Kells in County Meath.   
We will be exploring these connections over a series of blog posts in the coming weeks and months, whilst also highlighting the events and research of the wider Colmcille 1500 project.
As the project website reminds us 'The saint and his rich legacy have shaped the language, culture and history of Ireland, Scotland and the north of England. The legacy continues to transcend borders and to inspire cooperation, not least in the Gaelic traditions of Scotland, Ireland and the Isle of Man.'

Columba, the Latin version of his name was born 7th December 521 AD in Gartan, Co. Donegal into the northern O'Neill family. His father Fedelmidh was the great great grandson of Niall of the Nine Hostages, a high king of Ireland (associated with the Hill of Tara) who lived during the 5th century. His mother, Eithne, was a princess from Leinster, for her father was the High King of Leinster.
As a child he was deeply religious, so his parents sent him from an early age to a monastic school in Movilla, where he studied under Finnian of Movilla. By the age of 20 he had become a deacon. Having completed his studies he headed south into Leinster where he became a pupil of an aged bard named Gemman. On leaving him, Columba became a pupil of the monastic school situated on the river Boyne, the monastery of Clonard. Here he furthered his studies in learning Latin and Christian theology.  In the 6th century most of the significant names in the history of Celtic Christianity studied at Clonard Monastery, which was governed at the time by Finnian. Columba would go on to become one of the Twelve Apostles of Ireland who would eventually leave Ireland.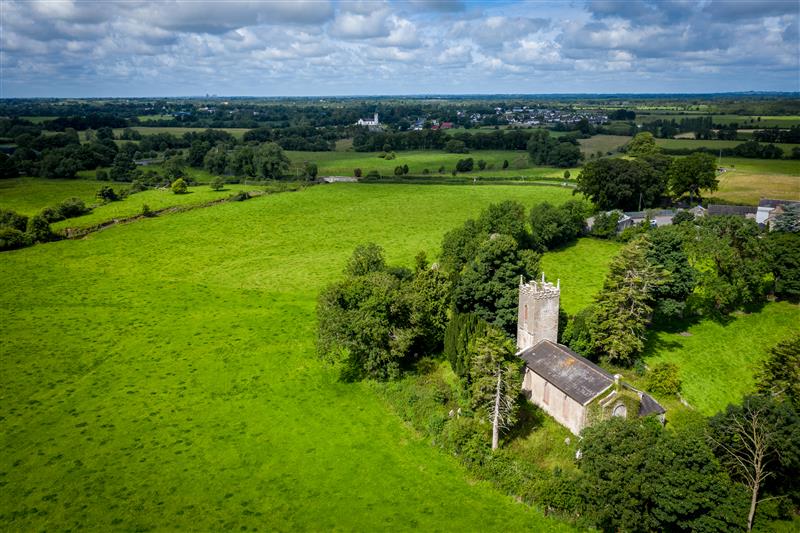 Keep an eye on our social media and that of the Kells - Colmcille 1500 committee for further details.
Featured Image