Halloween holds a special place in the Boyne Valley calendar. It is believed that the festival began more than 2000 years ago at Tlachtga, also known as the Hill of Ward, just outside the town of Athboy. The original festivities would have marked the Celtic celebration of Samhain which was a sacred time of transition from summer to winter. Fire was a central part of the festival and as it was believed that Tlachtga was closely linked to the spirit world, it was from here that the sacred Samhain fire was lit and carried to seven other hills around the country including Tara, Loughcrew and then on to light up Ireland's Ancient East and beyond.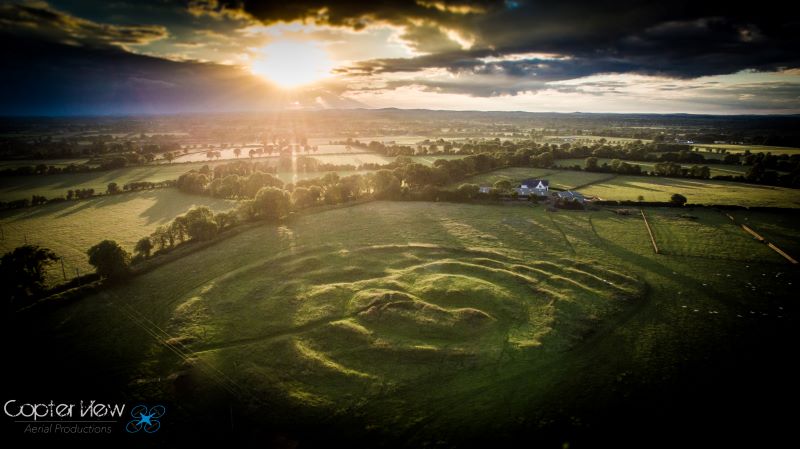 These ancient monuments were believed to be gateways to the spirit world, and at Samhain this allowed otherworldly beings to roam the earth. This has given inspiration for the spectacular Púca Festival which showcased in the Boyne Valley in 2019. Introducing characters from Celtic mythology, the first year of the festival was celebrated in 3 locations-
Athboy, with the lighting of the Samhain Fire and ceremonies at Tlachtga
Trim, with live music and a fantastic procession to mark the coming of Samhain
Drogheda with light installations, story-telling and performance
While the festival cannot run as normal this year, there will be online celebrations of Samhain to connect with via social media. To learn more and celebrate from home, visit pucafestival.com.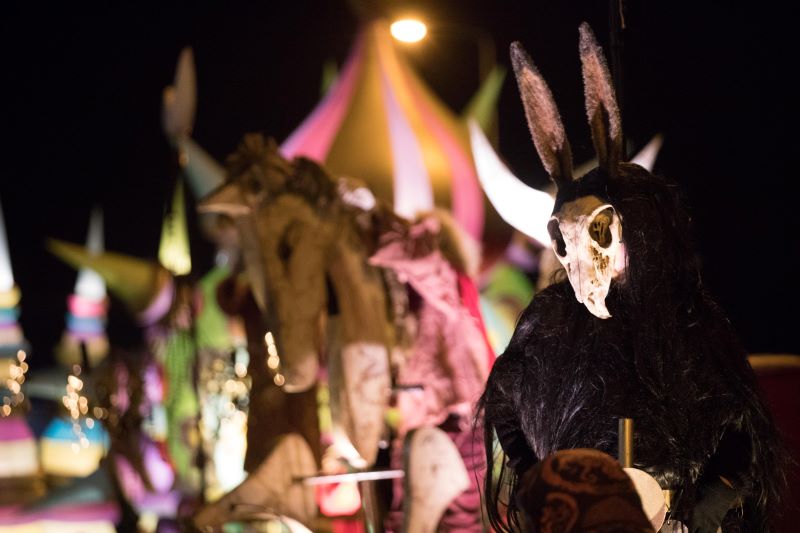 To further enhance your Halloween celebrations at home, why not order a limited-edition Samhain Food Box from Boyne Valley Flavours. Celebrating with seasonal produce is so straightforward with this great selection of goodies. It even includes ingredients and a recipe for colcannon from Gastrogays to make your Samhain feast truly authentic. It really is a great celebration of the harvest.
We are delighted to have one of these up for grabs in our Facebook competition which runs from Thursday 22nd October until 9am on Tuesday 27th October. Click here for details.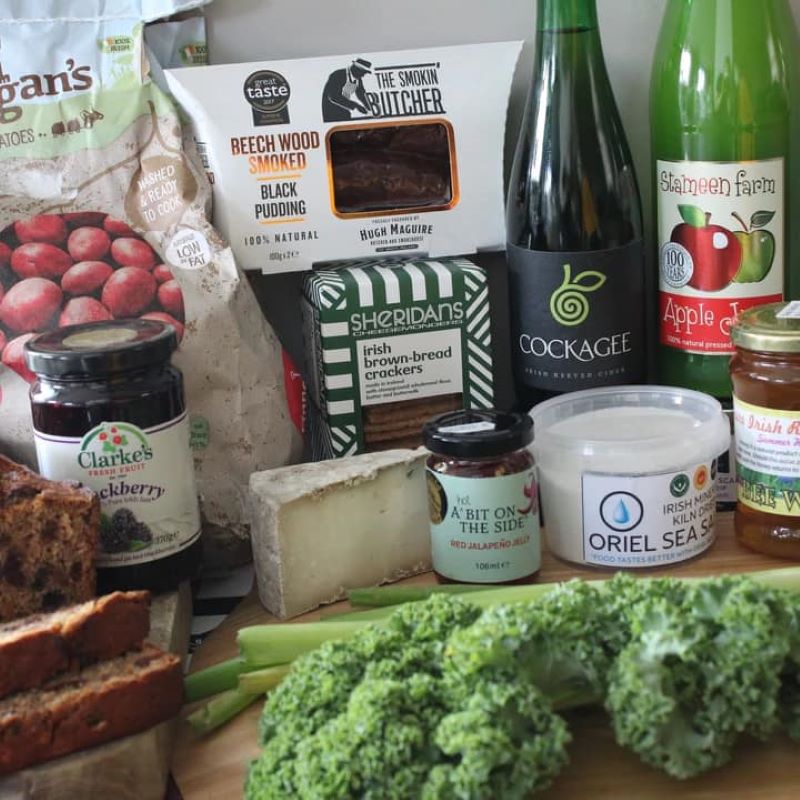 Another way to celebrate is to return to some of the Halloween games that have become a little lost when people are out and about trick or treating. 
Try a game of snap apple; suspend an apple from the ceiling and blindfold the players who all have their hands behind their backs. It is said that the first one to take a bite will be the first to marry!
Create a turnip jack-o-lantern; traditionally these were carved from turnips and Irish emigrants brought the custom with them to America where it adapted to carving pumpkins.
Bob for apples- fill a large basin with water and add some apples. All of the players have to keep their hands behind their backs and grab an apple in their teeth. It is said that if a girl sleeps with her apple under her pillow that she will dream about her future husband.
Play a game of "Shave the Friar"; this was traditionally played with a mound of ash with some wood on top but has adapted to being played with a mound of flour with something like a grape or cherry on top. Each player cuts away a portion of the flour and the person to topple the cherry has to "dunk" their face in the flour- great, messy fun!
So with Halloween as we know it pretty much off the cards for this year, it's an ideal time to reconnect with its origins. Celebrate the harvest by having your own special meal, get some fresh air, pick blackberries, bob for apples and enjoy the legends associated with Samhain.
Featured Image