The team in Boyne Valley Tourism have launched their events calendar for the second half of 2017 that includes over 95 events, with a number of them taking place for the first time ever in the area.  Making history in the Boyne Valley is the 2017 Land-sailing European Championships that will take place on Bettystown beach in County Meath from September 10th to 15th. Expected to attract huge crowds of the local and national population, as well as tourists from over 19 different countries, travelling from as far away as San Diego and California.   Ireland's successful bid by the Irish Power Kite Sandyacht Association (IPKSA) to hold these Championships in the Boyne Valley was made with the support of Meath County Council and Boyne Valley Tourism.  Over 100 of the best land sailors in Europe will race over a five day period. 
Another first for the Boyne Valley is the "Make it Meath Royal Rally" where Meath Macra na Feirme and Meath County Council have come together to host the annual Macra na Feirme Young Farmers Conference. It will be held in the City North Hotel over three days in October (27th Oct – 30th Oct) and will bring some 3,000 visitors to the area.    
Cllr David Gilroy, who was recently appointed Chairman of Boyne Valley Tourism said, "I am honoured to have been selected as Chairman of Boyne Valley Tourism and look forward to working with the team and our members to grow the Boyne Valley brand. Ireland's Ancient East initiative was launched in 2015 and offers visitors a personal experience of 5,000 years of history through stories from the best storytellers in the world – the locals.  My focus as Chairman of Boyne Valley Tourism is to bring the Boyne Valley Brand to life locally, as well as heightening awareness of the Ireland's Ancient East offering with both international and domestic visitors to grow the tourism industry in the Boyne Valley".    
Discover Boyne Valley Festival and Events calendar is available from your local tourist office or you can visit www.discoverboynevalley.ie/whats-on for a full list of 95 events.
Pictured is Cllr David Gilroy, the newly appointed Chairman of Boyne Valley Tourism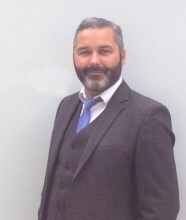 Featured Image