Autumn is a special time here in the Boyne Valley with celebrations such as the Autumn Equinox at Loughcrew and our deeply rooted Samhain traditions. It is normally a busy and exciting place to visit at this time of year. Of course, this year life is a bit different but there are still some fantastic things to enjoy in the Boyne Valley, and it's an ideal opportunity to explore what's on your doorstep.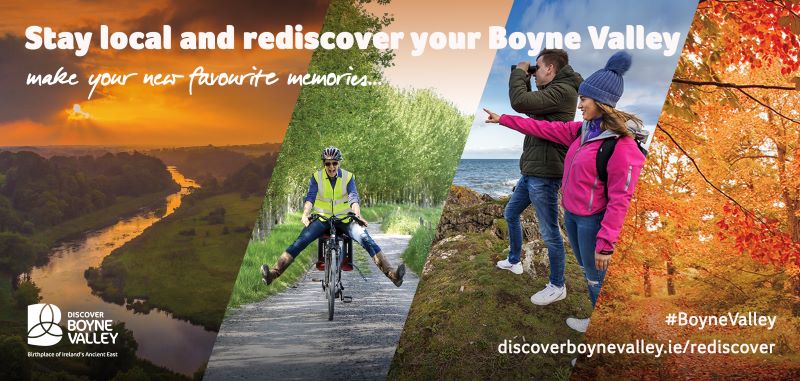 Why not be inspired by one of our suggestions on things that are still available for us to enjoy during these difficult times.
1. Book a couples break- with lots of fantastic accommodation offers available this autumn, why not indulge in a break closer to home than you might normally consider. Chances are  that most of us have only stayed at hotels or B&Bs within our own counties when we've been attending a local wedding but why not enjoy great hospitality locally as a tourist? Check out the "Stay and Spend Scheme" which came into effect on the 1st October here, or visit our Special Offers page for some details of what's available. For some ideas on things to do check our fantastic suite of itineraries which are available here.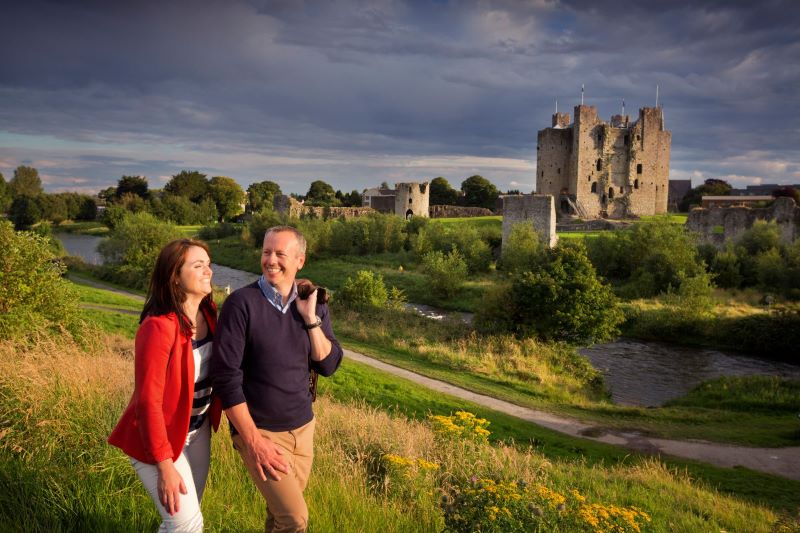 2. Appreciate your beautiful surroundings- take an opportunity to reconnect with nature. Maybe visit a part of your county that you haven't been to before. Enjoy the many walks that are to be found in the region. Some of our favourites include the Boyne Ramparts Walk, the newly opened Woodland Walk at Loughcrew Estate, the Royal Canal Greenway, the Boyne Valley Camino, Girley Bog Eco Walk and indeed a stroll along one of the beautiful beaches of the Boyne Valley to help blow away the cobwebs! Click here for more information.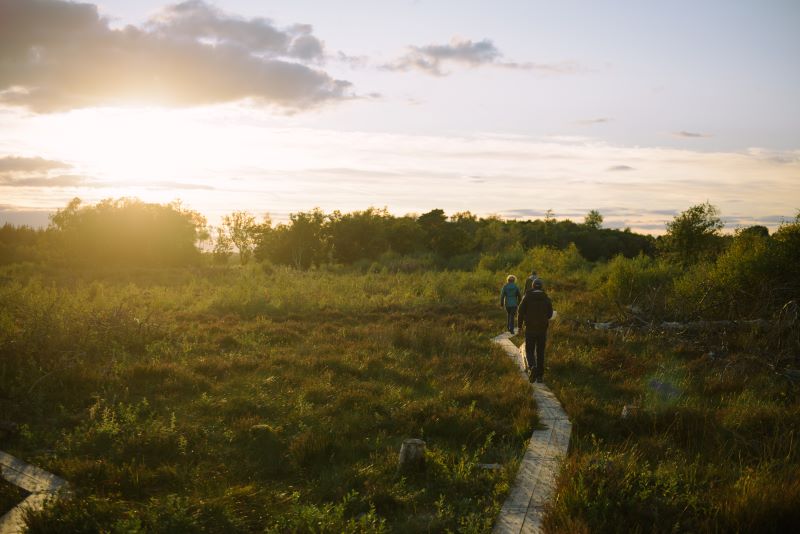 3. Dine Al Fresco- with the current level 3 restrictions that are in place, many establishments have adapted with some beautiful outside dining spaces. With tastefully designed patio areas including heating and overhead shelters why not try some of the exceptional restaurant food that's available in this region. If you prefer to eat in the comfort of your own home, many of the hotels and restaurants in the Boyne Valley are offering excellent take-away menus so you till have the opportunity to enjoy their amazing culinary creations.  Follow us on Facebook  for the most up to date information on what's available.
 4. Celebrate Virtually- After it's successful launch in 2019, the Púca Festival is going online for 2020 so be sure to check out what's happening on their Social Media channels. The celebrations centre around the origins of the Halloween story and will introduce you to some of the strange and mischievous characters from our mythology who "come alive in the dark". For more information visit pucafestival.com.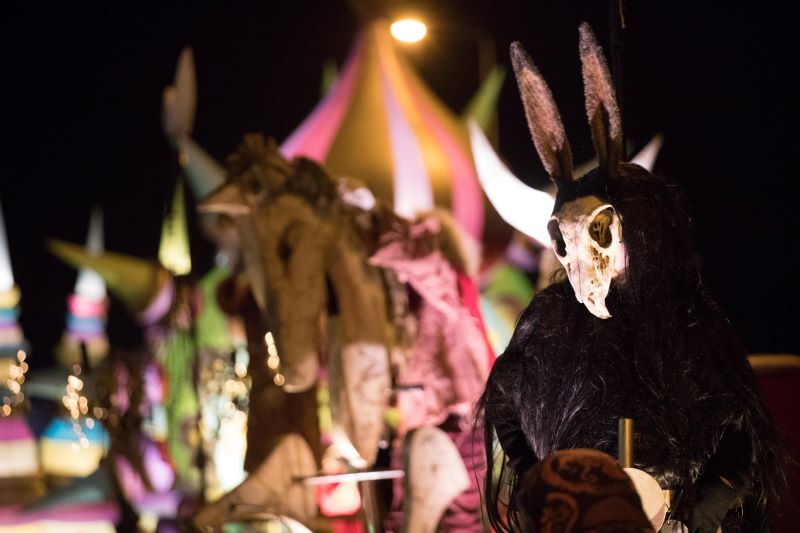 5. Scary shenanigans for families- There are still some great outdoor family attractions running for Halloween. "Tayto Park after Dark" is a no-scare late opening event this year. Beewise Gardens in Kilmessan host a "Bee Tricked and Treated" socially distanced trail. The Irish Military War Museum is running two different family-friendly events and Navan Adventure Centre are holding a "Pumpkin and Fun Event". Details of all events can be found .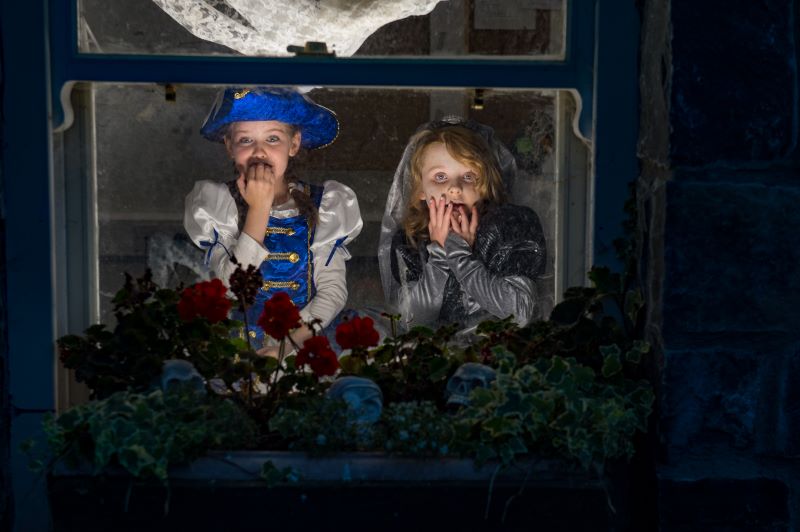 6. Remember our heritage- Sometimes it's easy to forget the amazing things that are right under our noses. How many of us have never visited the UNESCO World Heritage Site that's right on our doorstep? Outside tours are still available at Brú na Bóinne and the grounds of Trim Castle are still open to the public from 9.30am to 4.30pm. The Battle of the Boyne parklands, walled garden and tearooms remain open. Loughcrew Cairns, the Hill of Tara, Old Mellifont Abbey, the heritage Town of Kells, high crosses at Monasterboice, St Laurence's Gate(exterior) in Drogheda are all accessible although many of the tour guides have finished their season. What could be better than a visit to these sites on a crisp autumn day?  Download our audio guides here and listen as you explore the fantastic places that are so close to home.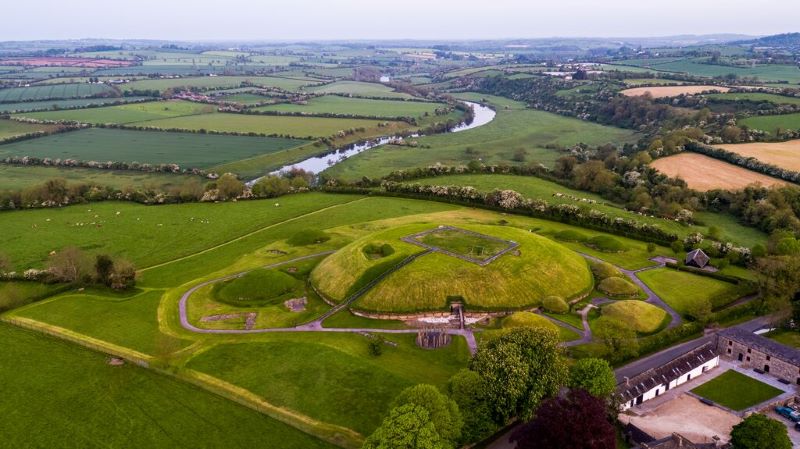 Featured Image